What you need to know about full subject-based banding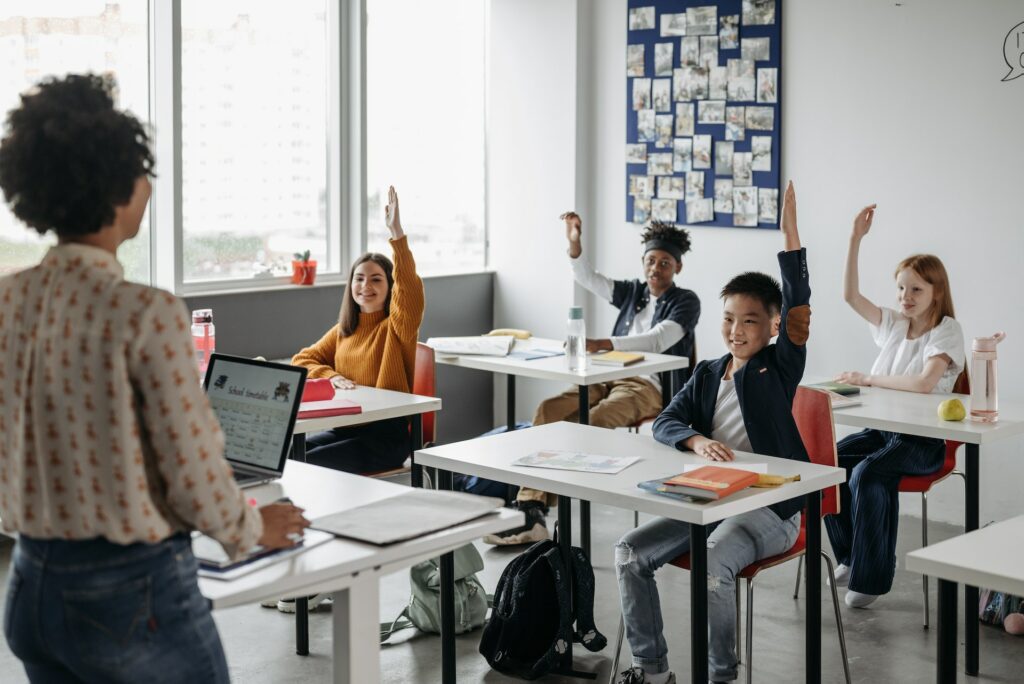 Background
The Singapore Ministry of Education (MOE) introduced full subject-based banding (Full SBB) in 2020 as a replacement for the previous Secondary Education Streaming System, which grouped students into three broad streams based on their overall academic ability – Normal (Academic), Normal (Technical), and Express. The new system aims to provide more flexibility and differentiation in education pathways for secondary school students. With Full SBB in secondary schools, students will have greater flexibility to study more subjects at different levels that suit their interests, aptitude and learning needs. There will no longer be separate Express, N(A), and N(T) streams, and students will be in mixed form classes where they can interact with peers of different strengths and interests.
Under Full SBB, students in Secondary 1 and 2 take a common curriculum and sit for a common exam, the Subject-based Banding Examination (SBBE). The results of the SBBE are used to place students into different classes or streams for each subject they study in Secondary 3 and 4. For example, a student who performs well in Mathematics and Science may be placed in an Express class for these subjects, while being in a Normal (Academic) class for English and Mother Tongue. In fact, this neat article piece by CNA succinctly summarises the changes to the mixed form classes, different subject levels and posting groups. 
The MOE has also stated that the implementation of Full SBB aims to provide students with more opportunities to excel in their areas of strengths and interests, while also giving them the necessary support to improve in areas where they may struggle. It is also intended to reduce the perceived academic stratification of students based on their overall academic ability, and allow for a more inclusive and equitable education system.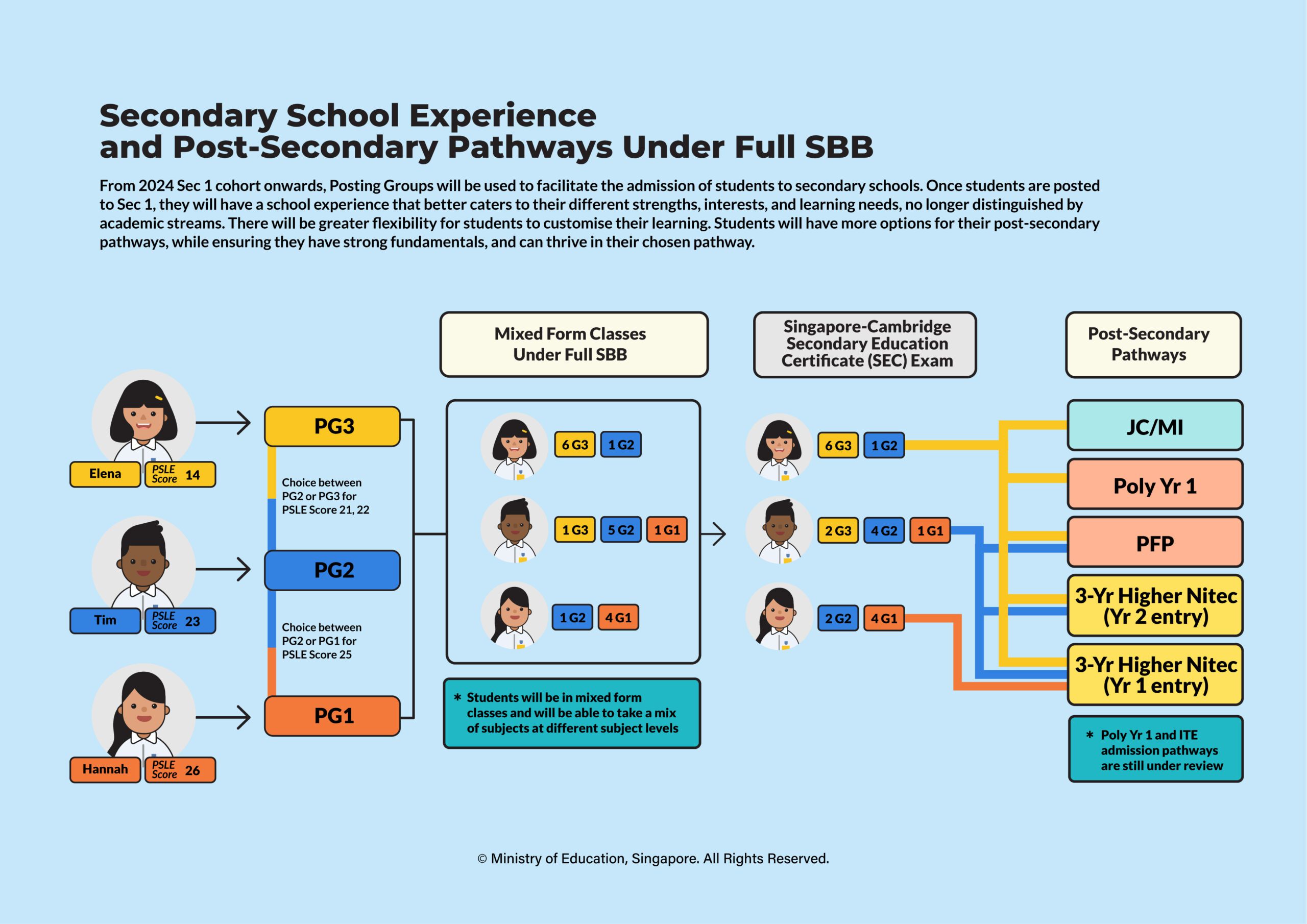 Taken from MOE's website on Secondary School and Post-secondary school pathway with Full SBB
Challenges
As with most initiatives that are being introduced during the initial phases, there are certain challenges and nuances that many schools face operationally on a daily basis. In terms of resource allocation, there can be several specific challenges for schools when implementing Full Subject-Based Banding (Full SBB). Here are some challenges that we have seen schools face:
1) Classroom resources constraints
Schools may need additional classrooms to accommodate the increased number of subject-specific classes. However, some schools may have limited space or may need to prioritise other activities which makes planning a challenge. 
2) Timetabling and scheduling
Implementing Full SBB may require changes to the school timetable, which can be challenging to manage as there is a limited number of teaching periods in a day. Many schools today leverage on either aSc Timetabling software or School Timetable Application (STA) to generate their timetables. More complexity arises with the ongoing implementation of Full Subject-Based Banding, as students have the option to take subjects at different aptitude levels. Students in the same form class may be taking different subject combinations at various aptitudes and timetables need to be highly personalised. 
3) Curriculum and teaching materials
Teachers may require additional resources to teach in subject-specific classes, including subject-specific curriculum materials, textbooks, and teaching aids. Schools may need to allocate additional resources for these materials and adapt their teaching methods. 
How Dive Analytics suite of solutions help to alleviate Full SBB challenges for your school
With our wealth of experience working with numerous secondary schools, we understand deeply the various issues that teachers and school leaders face with the ongoing implementation of full subject-based banding. That is why we have created various solutions such as our relief planning system which allows the relief committee to easily manage relief deployments, receive automated notifications, reports and more. Facing facility management issues? Fret not as our facilities management module deconflicts any booking conflicts and ensures clarity amongst all stakeholders. Last but not least, move away from holding traditional annual registration exercise for your incoming students as our student registration module  digitalises your annual student registration exercise to impress parents and leave a great first impression.