Dive Analytics vs School Management Systems (SMS)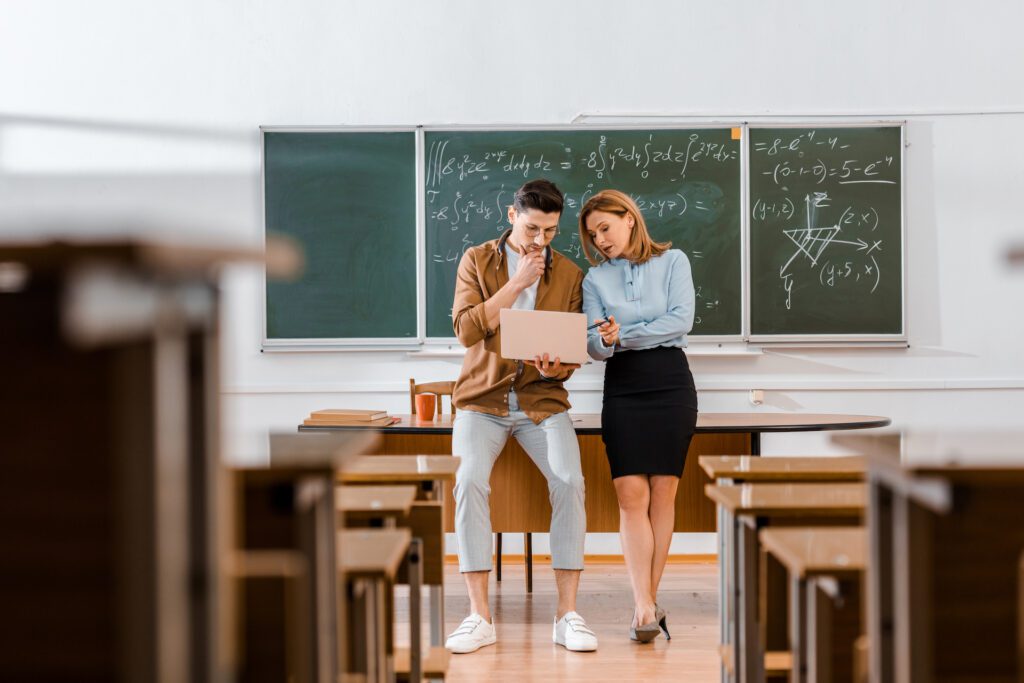 Your school management software (SMS) is indispensable to ensuring your school flawlessly remains atop of its operations and administrative overheads. However, there are still avenues to leverage digital technologies to boost teachers' productivity. This is where Dive Analytics' suite of solutions come into play.
What is the purpose of School Management Software?
A School Management System (SMS) is an administration tool prevalent in most educational institutions. It is critical in helping schools process routine administrative tasks and backend operations more efficiently. As such, it boasts many sought-after functionalities ranging from document management to electronic payroll systems.
How Does Dive Analytics Empower Educators?
At Dive Analytics, we equip teachers with a powerful suite of productivity solutions that helps them solve modern educational challenges, streamlines processes and reduces their workload on administrative duties. We employ modern technologies to elevate teachers' capacities and help them remain productive as they service the current educational demands such as personalised learning and socio-emotional monitoring through a data-driven approach.
Simple, Sleek, Sophisticated
Productivity suite for teachers. Lauded and approved by our customers:
User-friendly and helps to improve processes. Happy with their system.~ Wong W.H, Orchid Park Secondary School
Innovative and progressive products that meet school needs in the current educational landscape.~ Tan K.W., North Vista Secondary School
Easy to use and mobile responsive. Fast and prompt support given.~ Yong Y.K., Christ Church Secondary School
Dive Analytics
School Management System
Area(s) of Focus
Centred on reducing teachers' time spent on administrative duties through automation and providing valuable insights for better decision making
Centred on operations and administration
Key Features

Course management
Student management
Users management
Attendance management
Student report cards
Online/e-Payment

Customisation
Fully customisable to your school's needs – from automation preferences to workflows
Limited customisation – A "One size fits all" approach
Time Savings
Saves time by streamlining processes related to pressing educational needs:

Automates manual administrative work, freeing up time for curriculum
Automates manual data preparation and analysis
Real-time dashboards and reporting
Automates the monitoring of students

Saves time by digitising standard administrative processes such as:

Human resource management
Invoice and payments
Payrolls
Learning management
Student information portals to consolidate information

Automation

Intelligent algorithms to automate relief duty assignments to reduce burden on teachers
Online student registration and digital form management
Streamlines teachers' typical manual duties
Automatic notifications of potential at-risk students

Automates administrative and "backend" tasks less related to teaching

Socio-emotional Monitoring

Tracking of students' well-being through daily mood logs and self-reflections
Easy administering of social network analysis surveys
Automatic analysis of student relationships through survey data

Personalised Learning

Recommendations of programmes and courses based on students' interests and progression
Gamification to boost students motivation
Peer-to-peer learning

Data-driven Insights

Real-time dashboards and automatic report generation
Automatic generation of personalised student report cards

Basic and standard reports, often only in excel formats
Enjoy Unprecedented Productivity. All Tailored To Your School Needs
The modern education landscape has inundated teachers with vast new challenges. This calls for a revised approach to traditional workflows to help boost their productivity and support them as they nurture new learners.
Dive Analytics' array of digital solutions complements your existing school management systems while streamlining teachers' routine tasks. With in-demand features such as personalised timetables and automated relief allocation, we save teachers precious time for curriculum while equipping them with the tools to facilitate more personalised and data-driven learning.