Understand

social interactions

within classrooms.
Social interactions amongst students are often a crucial and under-explored aspect. Deep dive and understand how social relationships form in your classrooms to improve learning outcomes.
Why choose our Social Network Analysis (SNA) module?
Social Network Analysis (SNA) helps to demystify student interactions & relations within and beyond classrooms. Our user-friendly interface allows teachers of all backgrounds to easily administer surveys to different classes and groups within just a few clicks. Interactive sociograms and key metrics such as centrality measures will also be automatically generated real-time, so you can focus on the insights and interventions.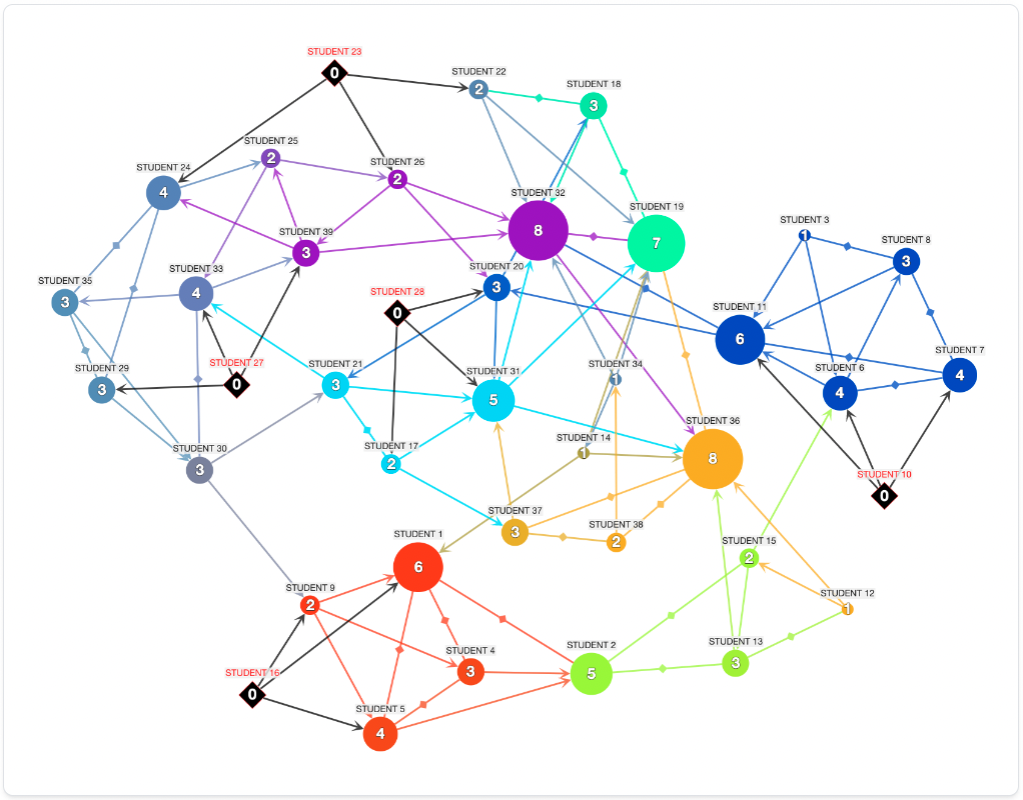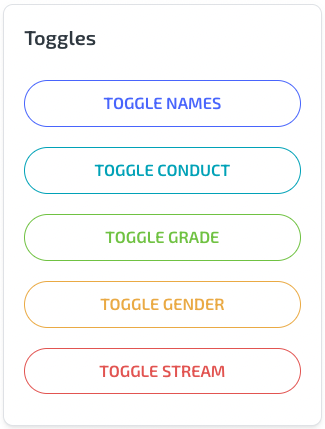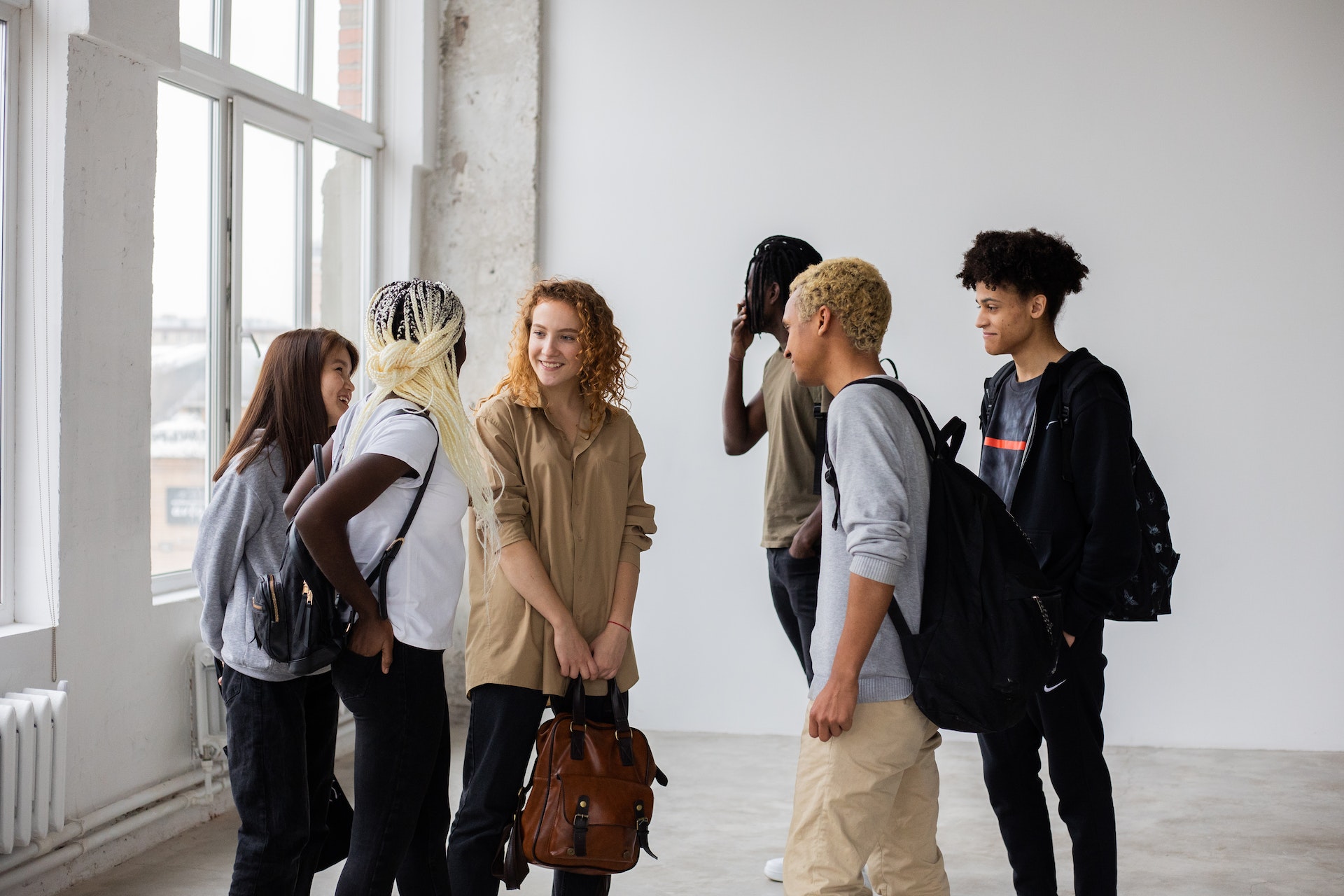 Importance of Social Network Analysis (SNA)
In a typical class size of 30 or more students, it is challenging for teachers to fully comprehend the different social network structures. Using SNA, teachers can better understand how their students are interacting and support their individual learning and development.
With better interpersonal communication skills and social interactions, it is a great way for students to foster better relationships, gain self-confidence and not feel left out in class.
Demystify student interactions and relationships
Address concerns relating classroom bullying, outcasts, social mixing and many more.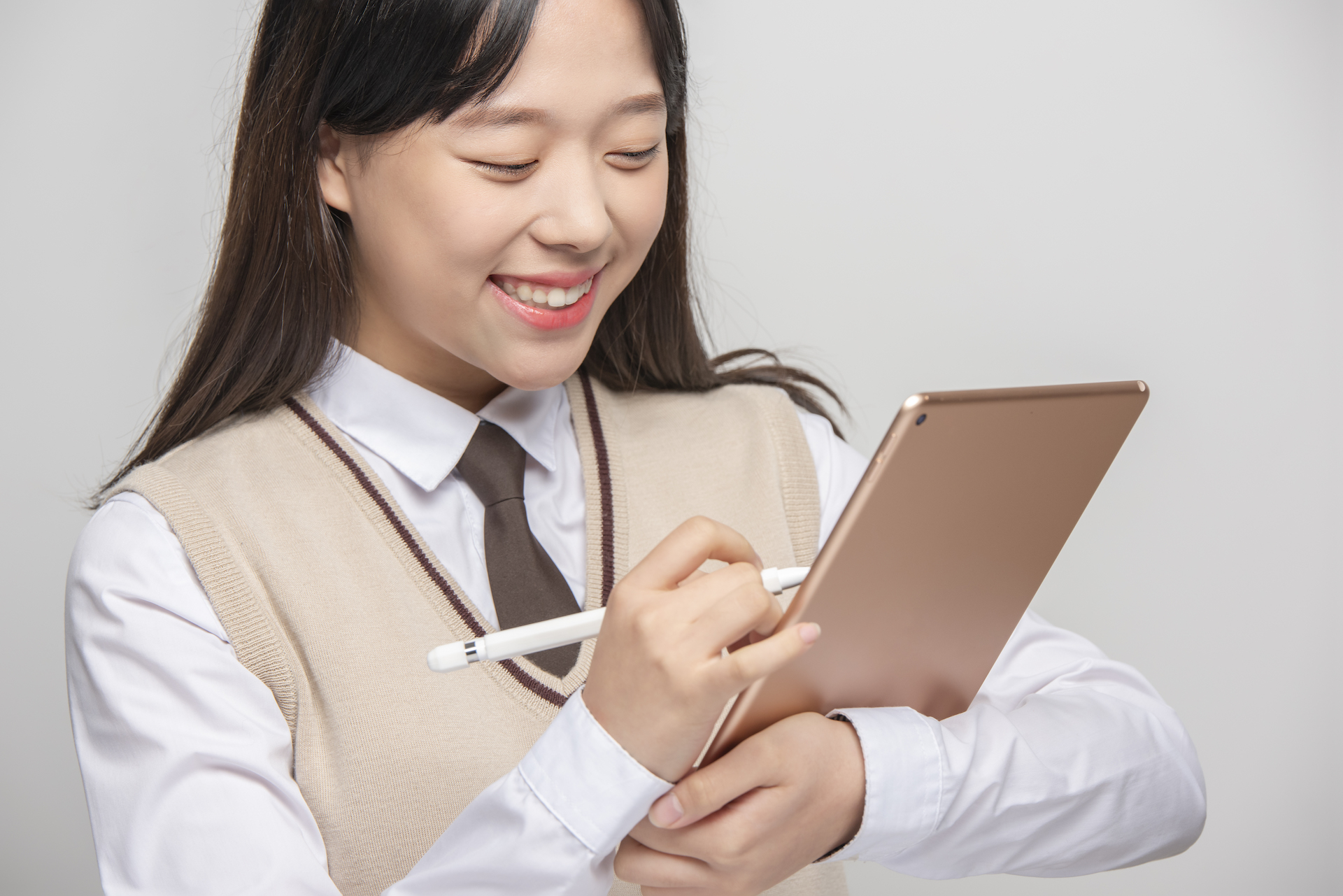 Understand student relationships
Easily administer social network analysis surveys to understand student friendship ties and dynamics across different classes and groups. Tailor your questions to uncover different insights and act on real data to make more informed decisions. 
Identify Cliques & Potential At-risk Students
Through our interactive sociograms and deep dive analysis, teachers can easily identify any potential student cliques and outliers who may be isolated within their class. Often, these students require more attention to assimilate their peers and teachers can provide early intervention where necessary.
Our intelligent platform will also provide recommendations and intervention strategies to support teachers in providing more personalised care and attention for students.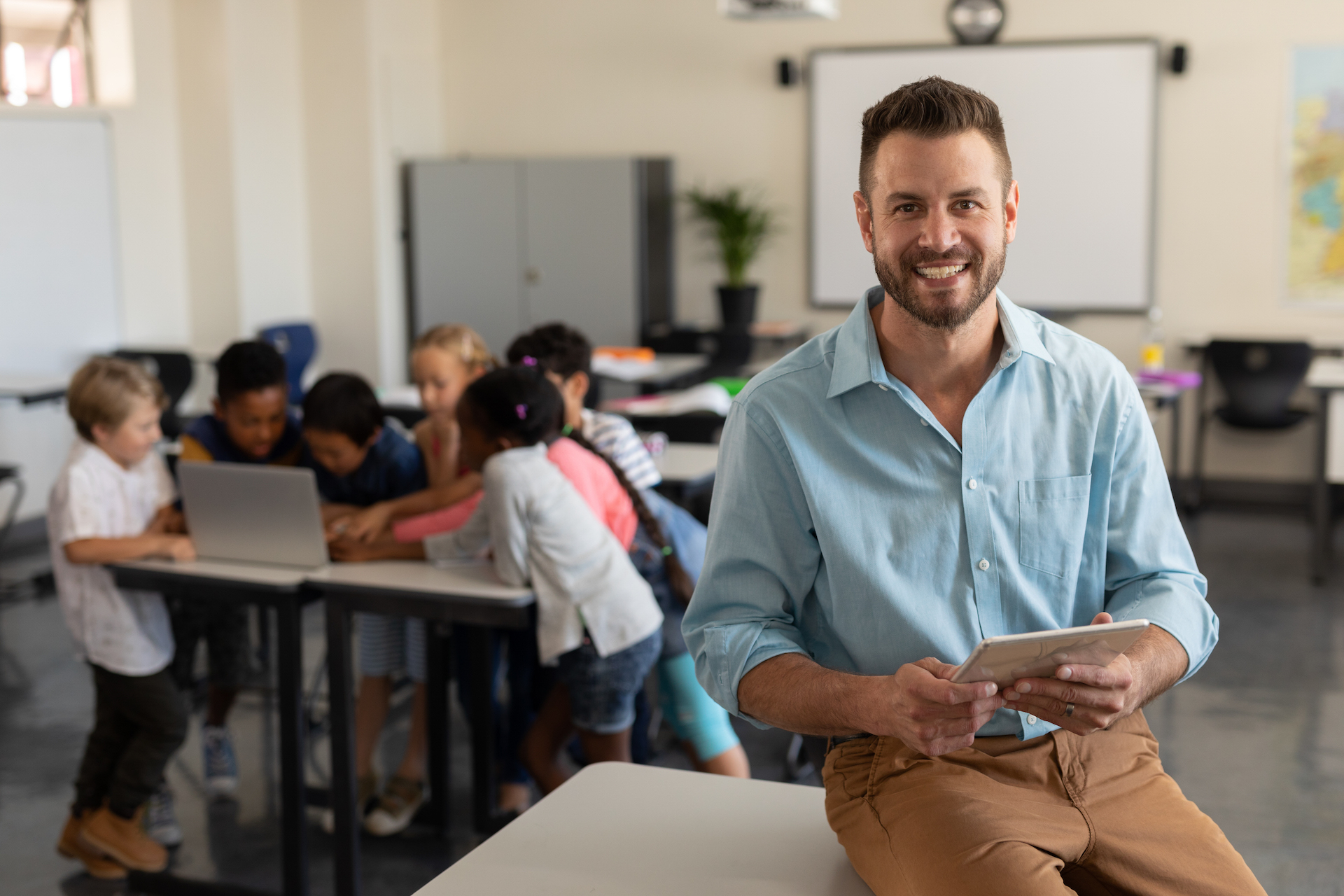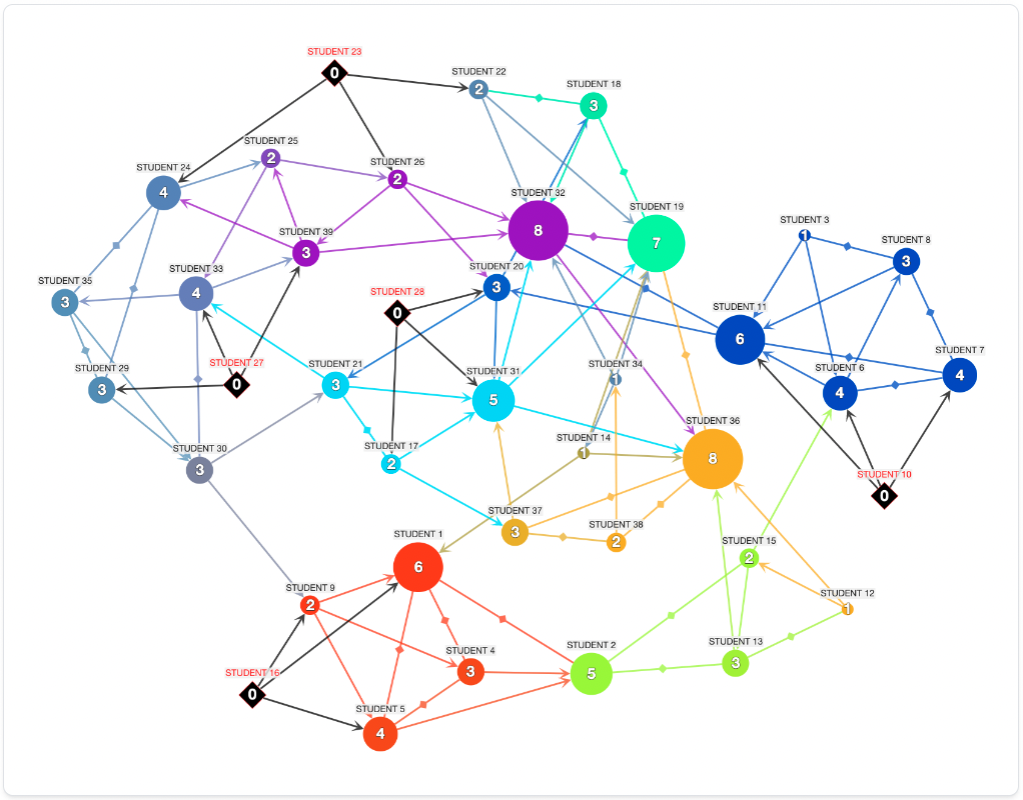 Start growing with Dive Analytics
Uncover social interactions with our Student Hub.